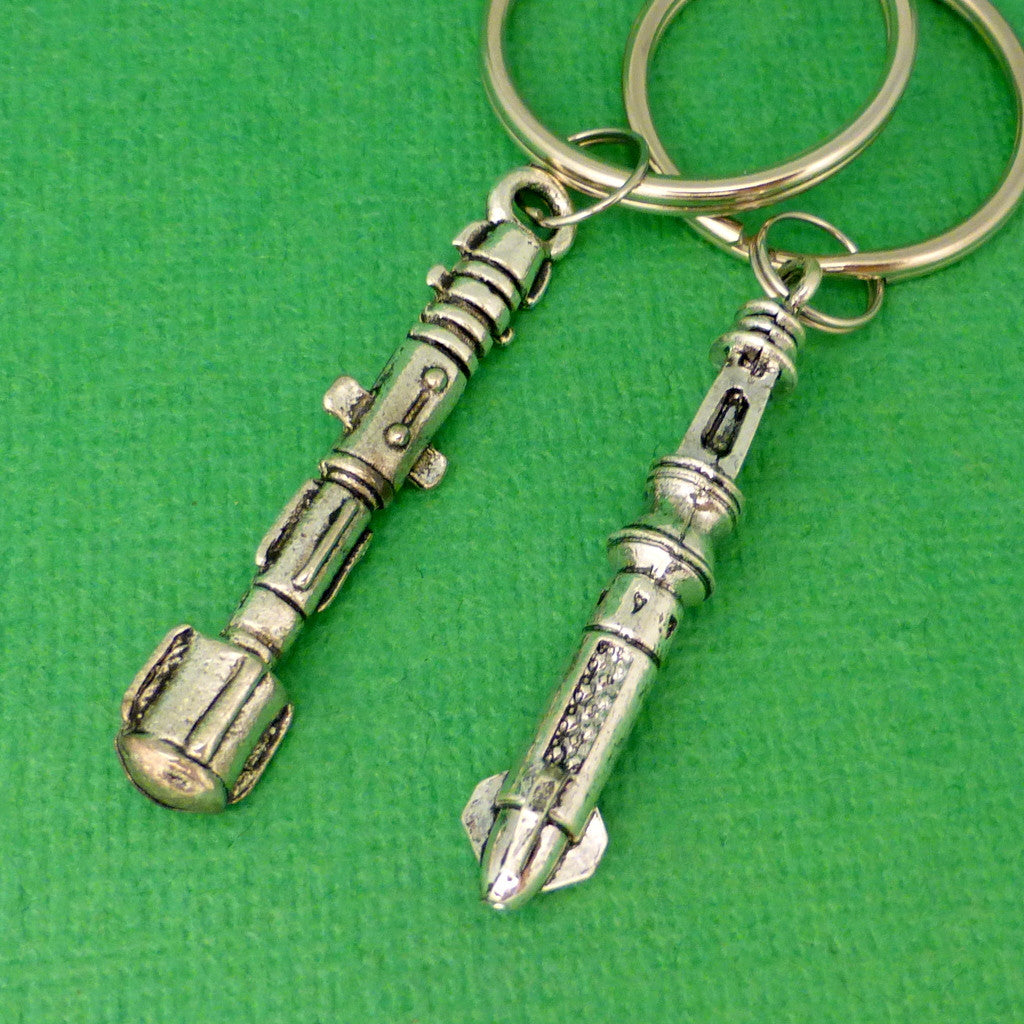 Doctor Who Inspired - Sonic Screwdriver Keychain
$7.99
A fun little keychain with a charm of the Sonic Screwdriver - Choose from the one Nine & Ten used, or Eleven & Twelve's, or both! A great gift for any Doctor Who Fan!
ABOUT THE PIECE: This charm is made of a zinc alloy and is approximately 1 1/2" long. It's attached by a stainless steel jump ring to a either a stainless steel keyring or a black leather cord necklace.
SHIPPING & OTHER NOTES: We produce everything as quickly as possible, but our general production period is 1-2 weeks, but you can look at the "Welcome" paragraph on our front page for up to date information. Follow me on Facebook or Tumblr for up to date news on products, coupon codes, and more!
Thanks for visiting Chasing At Starlight!