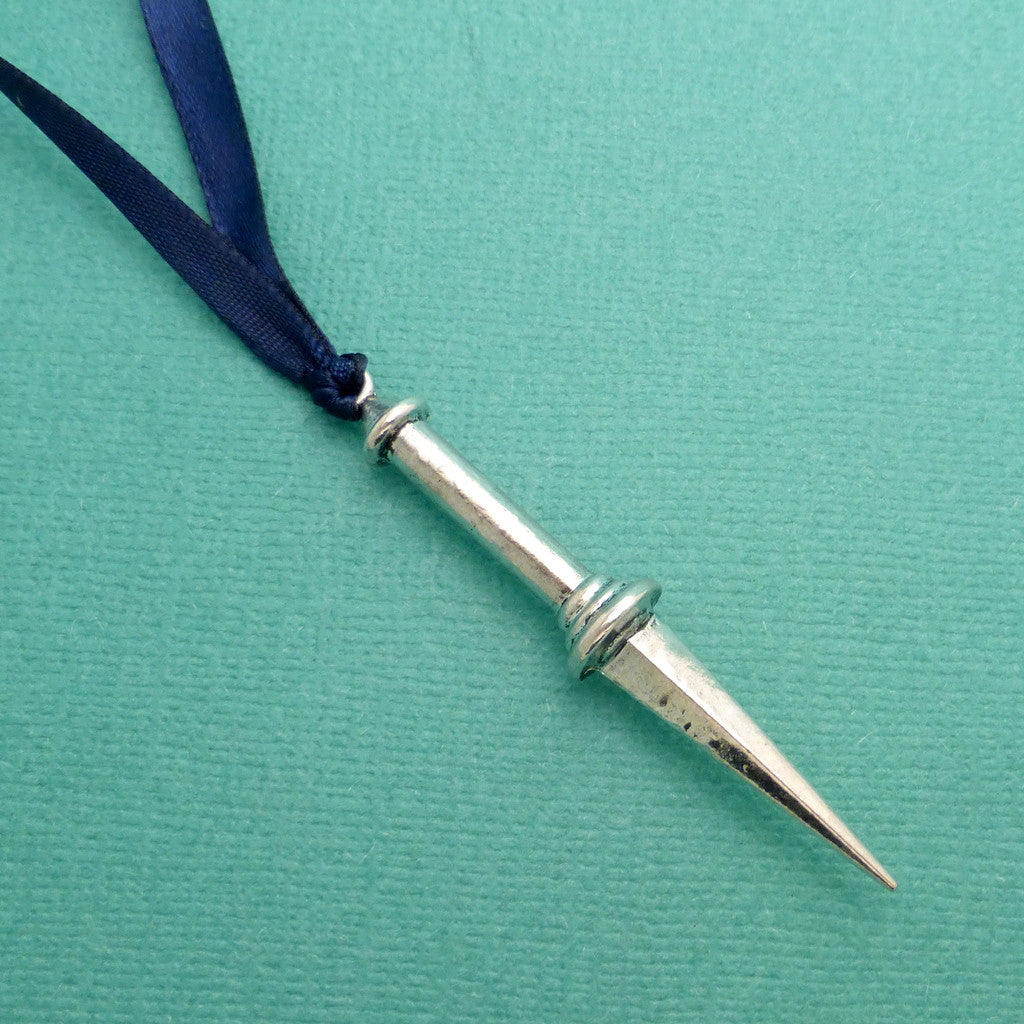 Supernatural Inspired - Angel Blade Ornament
$9.99
A fun little piece using this charm modeled to look like the Angel Blades from Supernatural - it's placed on a ribbon to be placed on a Christmas tree or wherever your heart desires. A great gift for any Supernatural Fan!
For more Supernatural related items please check out the Supernatural Inspired section of my shop here.
ABOUT THE PIECE: This charm is approximately 2" long, made from a zinc alloy, and placed on your choice of ribbon.
SHIPPING & OTHER NOTES: We produce everything as quickly as possible, but our general production period is 1-2 weeks, but you can look at the "Welcome" paragraph on our front page for up to date information. Follow me on Facebook or Tumblr for up to date news on products, coupon codes, and more!
Thanks for visiting Chasing At Starlight!